by Scott on Mar.28, 2017, under DAILY SPECIALS, FROM THE CHEFS, GENERAL NEWS
Today at the Grill. Heather and I will have double patty melts. Come get you one.
This one for you Wiley Thompson. The first chef to really start my influence. Marinated flank steak sandwich on grilled baguette sauce bordelaise. I put everything in this sauce but bone marrow cause I don't have any.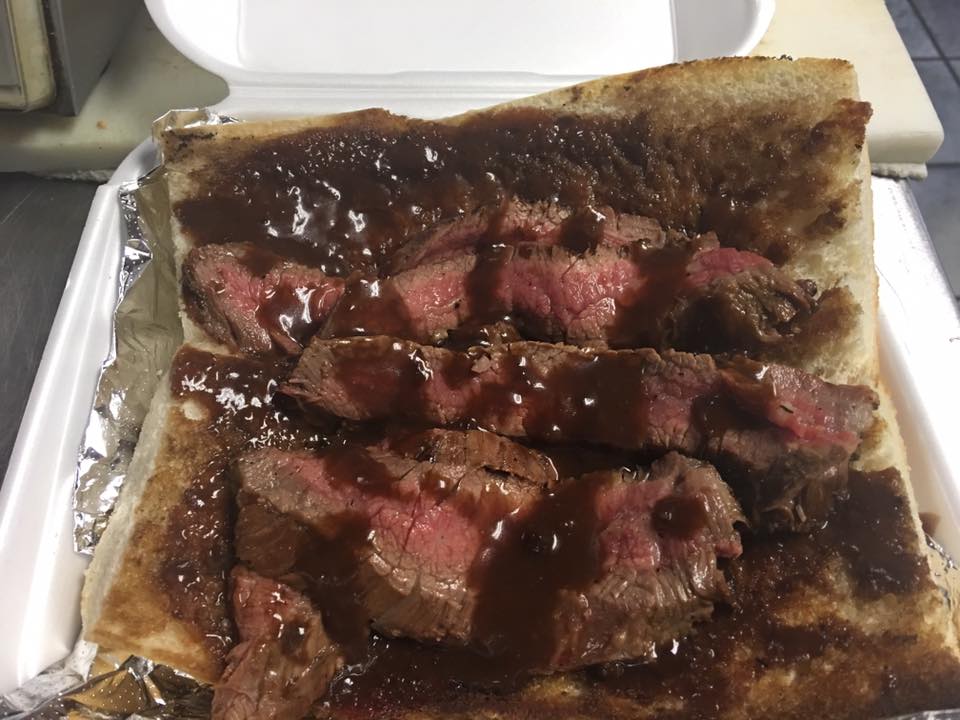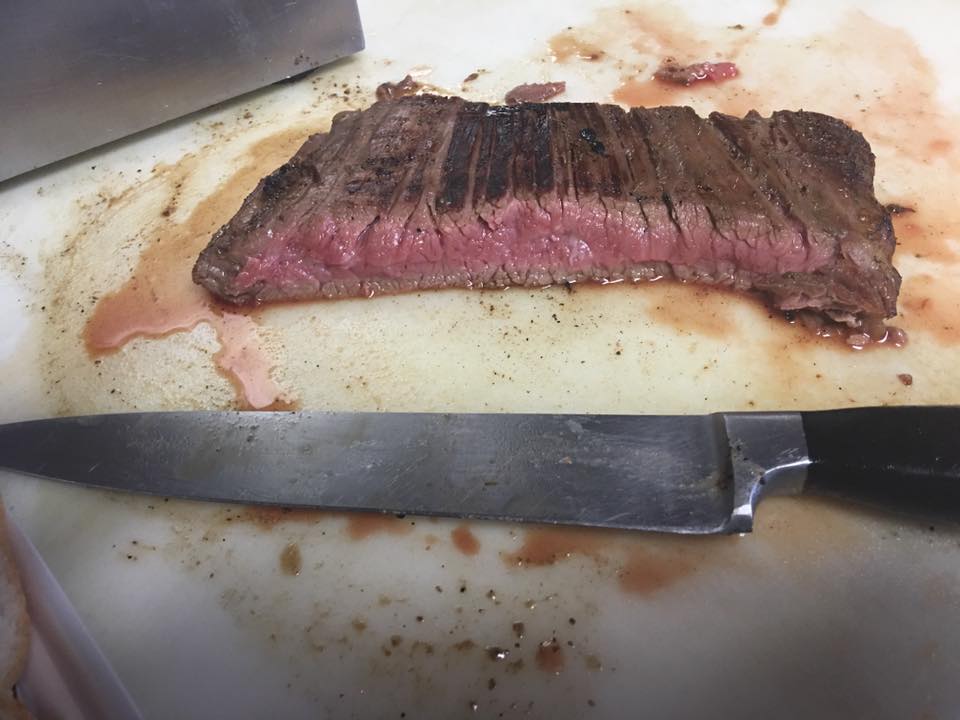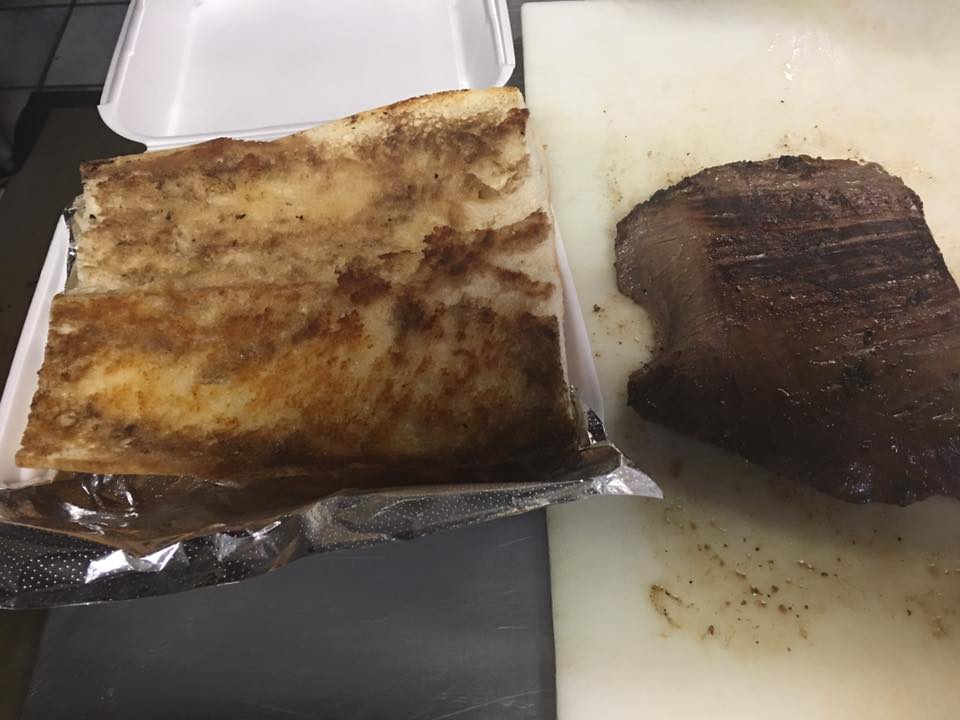 Leave a Comment
more...