by Scott on Jun.28, 2016, under DAILY SPECIALS, FROM THE CHEFS, GENERAL NEWS
It's S&S Dog time here in Alton come get you one.   Come on down and feast one of the best dogs ever. Don't be scared. DEAR VALUED CUSTOMER. DUE TO THE LACK OF OUR USUAL PASTRAMI I HAD TO PURCHASE THIS CRAZY EXPENSIVE PASTRAMI JUST TO HAVE ANY. BECAUSE OF THIS WE HAVE TO CHARGE $8.00 FOR PASTRAMIS AND RACHELS UNTIL THEY BRING OUR OLD PRODUCT BACK. SORRY.
We have S&S DOGS.  ALL BEEF DOG, KROUT, BACON, GRILLED ONIONS, HOT & SPICY MUSTARD, CHEDDAR CHEESE.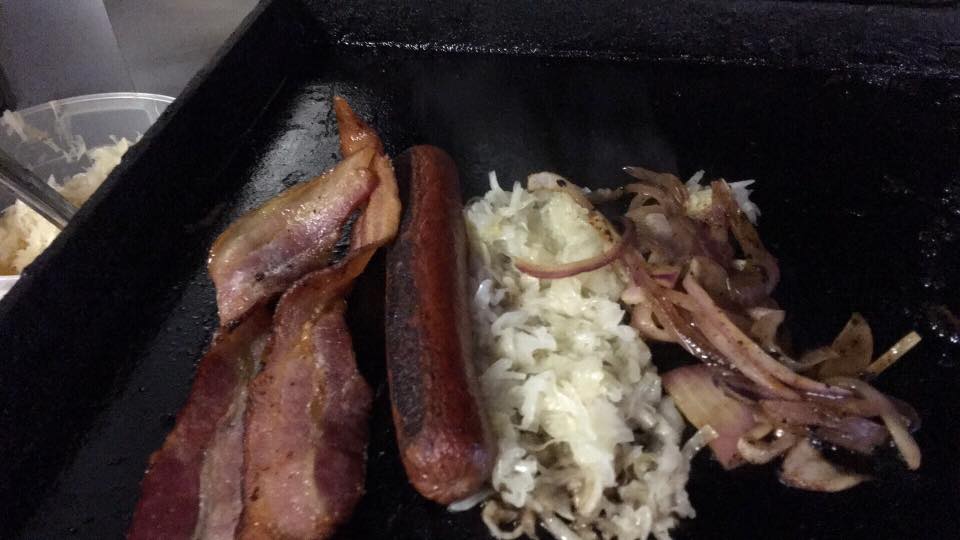 Comments Off

on TUESDAY – 6/28/16 — ALTON AND JERSEYVILLE — S AND S DOGS
more...